We are delighted to say that we're consistently ranked amongst the top hotels in Inverness. We are currently listed as the number 1 hotel in Inverness on TripAdvisor, the world's largest travel site. Also, we are in the top 5 of all 5-star hotels in the Scottish Highlands! What's more, this year and in previous years, we have received a Traveller's Choice Award. This is awarded to accommodations that consistently earn great reviews and are ranked within the top 10% of properties on TripAdvisor. We are so proud of these fantastic achievements, which reflect our exceptional hotel and its dedicated team.
Thank you so much to our amazing guests for writing reviews and helping to spread the word! We always read your reviews and take on board any feedback. This is extremely important to us, as it helps us to create a warm and personalised 5-star experience.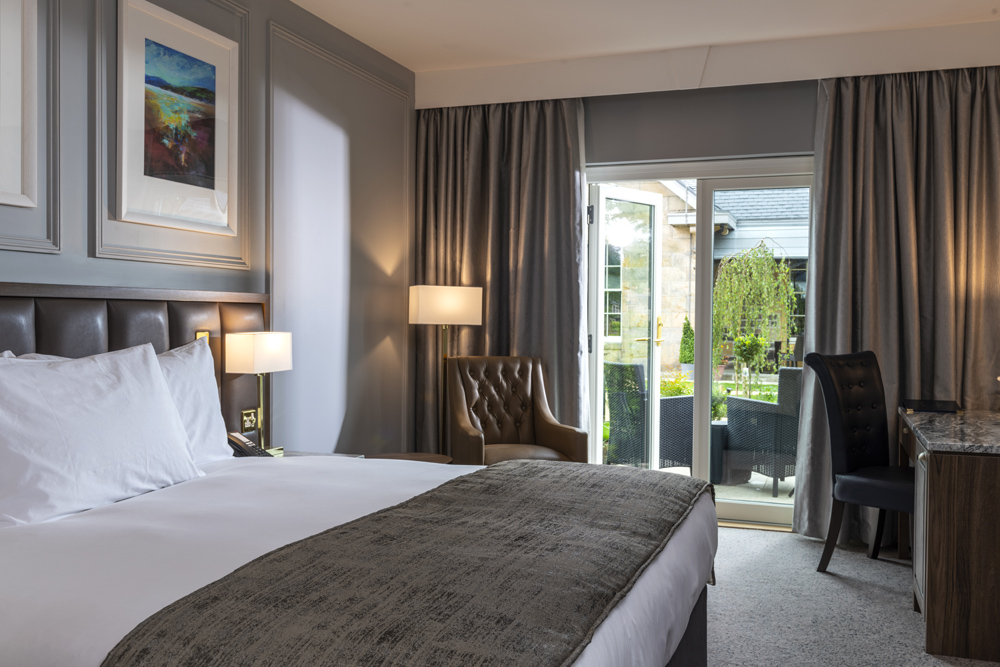 What makes us the best?
Ness Walk Hotel opened in July 2019 as an elegant 5-star luxury hotel, set on the banks of the River Ness in a secluded, leafy spot. We completely refurbished our building, a grade B-listed 19th-century house, retaining many of its period features, while introducing contemporary features. With 47 beautiful rooms, a bar and fine dining restaurant, all designed with meticulous attention to detail. Our aim … to redefine luxury in the Scottish Highlands and offer the very highest quality of accommodation, dining and service in the city.
Due to wonderful reviews from our guests, we soon became listed as one of the best hotels in Inverness on TripAdvisor. We are now right up there as number 1. We believe this is down to the unique Ness Walk experience that we offer to all guests. As a team, we thrive on the constant thrum and buzz of a busy day and happy guests. We deliver a personal experience, and exceptional service is at the heart of everything we do.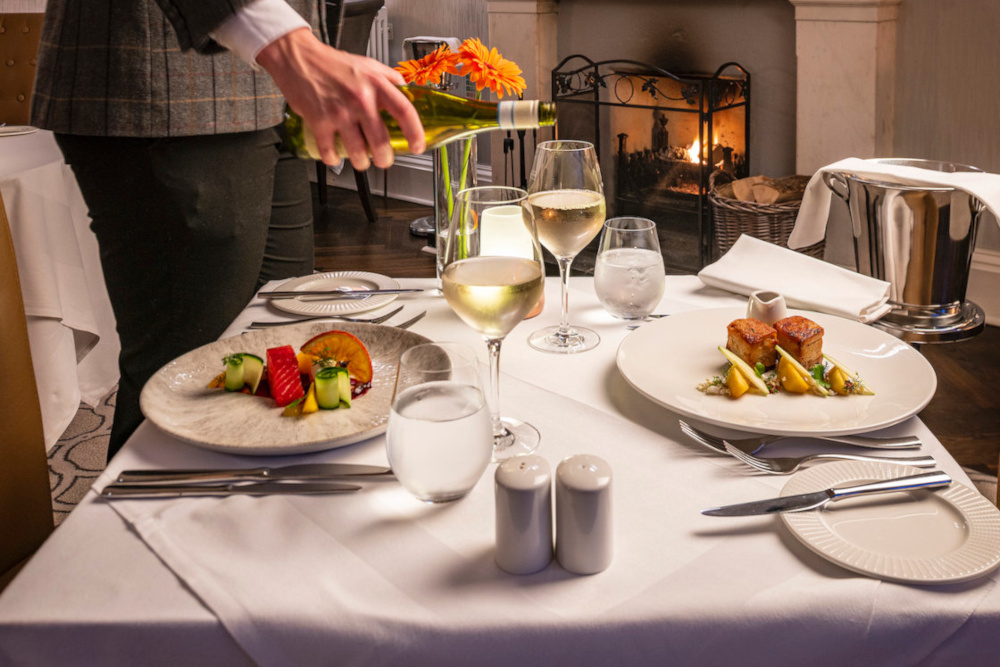 The Ness Walk Experience
Ness Walk Hotel offers spacious and stylish en-suite rooms. Many have beautiful views, either to the courtyard and river beyond, or the verdant gardens. All are bright and welcoming, featuring bespoke elements, such as carpeting resembling the River Ness as it approaches the riverbank.
Our Torrish Restaurant is set within the original drawing room of our building, with unspoiled views out to the River Ness. This elegant restaurant offers a creative and exciting menu, using fresh and local produce. Well-loved treats include our heavenly afternoon teas and cocktails and canapes in the bar.
For private dinners and special events, the light-filled Riverbank Room provides a wonderful setting. Our courtyard, veranda and lawns lead out from here, giving additional space and a magnificent backdrop for outdoor photographs.
As part of the Ness Walk experience, we want to look after our guests exceptionally well. That's why we developed a concierge service that includes, transfers, car parking and porterage, along with arranging tickets, reservations and anything else guests may need.
Above all, the Ness Walk experience is warm, cosseting and personal. Each member of our team is passionate about welcoming guests and ensuring they have an outstanding experience while visiting our beautiful home; the Scottish Highlands.
Read the reviews for yourself
To read the latest reviews of Ness Walk Hotel or write one of your own, take a look at our reviews blog. Here, you'll find links to our TripAdvisor, Facebook and Google reviews, along with social media posts and other online mentions. If you'd like to find out more, please explore our website and then get in touch if you have any questions at all. Our team are dedicated to creating a magnificent experience for all guests and we are so grateful for your support.

See Our Offers