The North Coast 500 is one of the most spectacular routes in the world to drive. It takes you on a journey around the north coast of Scotland and it's just over 500 miles long, hence the name! The route starts and ends in Inverness, which is an easy city to get to by air, rail or road. Once here, the adventure begins. If you don't have your own car with you, you can hire one from Inverness Airport and you're on your way! You can read all about the NC500 on our Discover the Highlands guide, where we've put together some of our must-see north coast experiences. But today, we're looking specifically at travelling this iconic route in winter…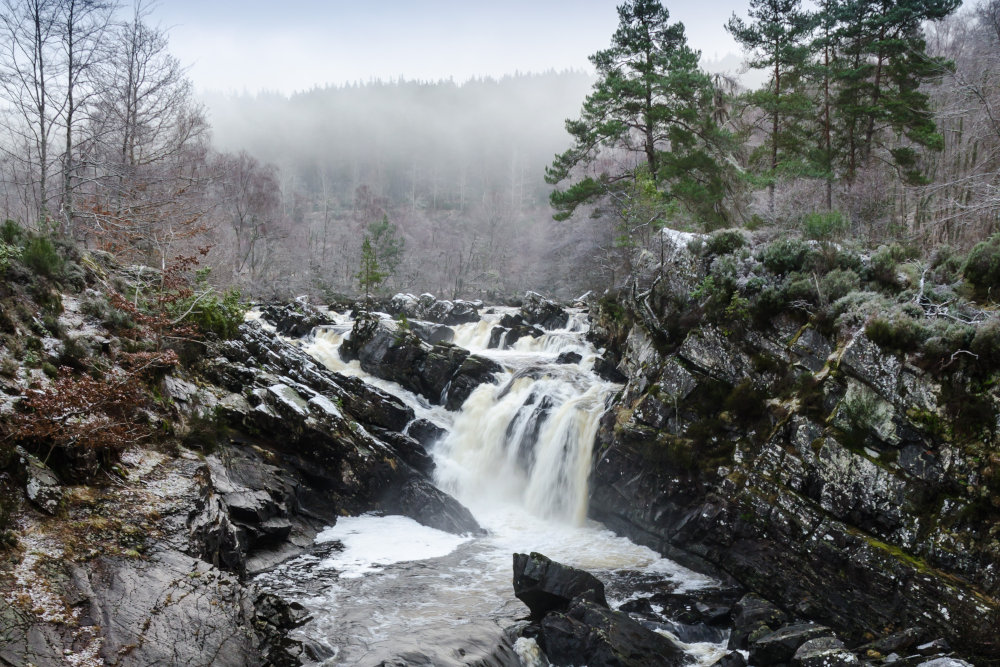 Planning and resources
It takes around a week to travel the NC500, with plenty of stops in between to take in the glorious surroundings. So it's important to plan out your journey in advance, to make sure all runs smoothly. During the winter this is especially important. You can use the following resources to help you.
Booking your accommodation
It's important to book your accommodation in advance. Start your journey the right way with a 5-star stay at Ness Walk Hotel in Inverness. We'll set you up for your adventure with a restful night's sleep in a luxury room, followed by a hearty Scottish breakfast the next morning. Our concierge is on hand to help with any travel planning questions, and we can advise on where to visit in the local area. Then use the NC500 interactive map to plan your accommodation at each stage of your journey.
What to wear
The weather can be very changeable in the Highlands. We can experience everything from sunshine to snowfall in one day. The temperature in winter ranges from around 7°C to below zero. So we always advise travellers to layer up. Make sure you have a winter coat, windproof rain jacket, warm fleece and thermal layers. Other essentials include hat, gloves and sturdy boots. Use this Highlands packing list to ensure you have everything you need.
What to see and do
The north coast of Scotland is simply magnificent in winter. Glistening waters, snow-capped mountains and icy glens will take your breath away! Winter wildlife is abundant, with a chance to spot Scotland's big five – deer, red squirrels, seals, golden eagles and otters. With very little light pollution out in the Highlands, stargazing is a popular winter activity. You might even see the Northern Lights! And when you return from your outdoor adventures, there are plenty of places to get cosy and warm. Sip a dram of whisky in a cosy pub, enjoy some live local music, wine and dine in a bar or restaurant. See more winter activities on the NC500.
So, start your NC500 journey with Ness Walk Hotel in Inverness. We'll give you the 5-star treatment, before you embark on the adventure of a lifetime! Explore our winter offers.

See Our Offers