Torrish Restaurant
Luxury dining in Inverness…
Presenting the idyllic combination of innovation and intimacy, Torrish at Ness Walk breathes new life to fine dining, and is also in the Inverness city centre. Set within the original drawing room, it is blazoned in traditional 19th century detailing. As well as this, it offers unspoiled views out to the River Ness. Here you can experience the pinnacle of social dining in one of the best restaurants in Inverness.
The Inspiration behind Torrish…
Right outside our window is the beautiful River Ness, home to a collection of salmon pools. The Torrish fly that is commonly used for salmon fishing, is an object of exquisite beauty. This provided us with the perfect inspiration behind the naming of our restaurant.
A menu filled with curiosity, discovery and adventure…
Spearheaded by the creative and artistic talent of our Executive Chef Craig Douglas, Torrish offers a menu with innovation at its core. Each meal has its own personality. Our quintessential Scottish cuisine delivers unique flavours sourced from throughout the world. This culminates in an experience rich in texture, colour and intrigue, all with some additional flair.
Close to home…
At Torrish, we work daily with quality local producers to ensure that we provide the freshest fish, quality cuts of meat and the best crops. Our brigade of chefs even grow some of the ingredients right here in the grounds of Ness Walk. It doesn't get fresher than that!
Begin your culinary adventure today…
Feeling inspired? Then get in touch today. Call us on 01463 215215 or book online here. Our Inverness dining experience is one of the best fine dining experiences in Scotland. So come along and begin your culinary adventure today! A credit card will be required to secure your reservation. Please note that cancellations received after 6pm on the day prior to arrival will incur a £25pp charge.
Please see our dining page for parking information.
.

Book a Table
Sommelier's Choice...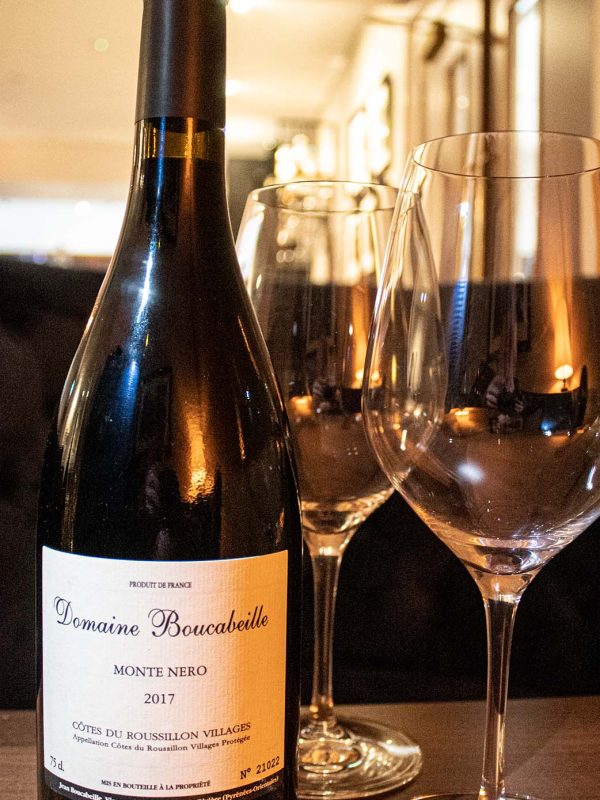 Monte Nero, Domaine Boucabeille 2017
From organic vines growing on a small estate in Força Réal, Côtes de Roussillon comes one of our three all-red feature wines this month. Dense and deep in its garnet colour, this vintage reveals scents of candied fruit and sweet spices. On the palate, we love its aromatic development on candied fig, morello cherry and nutmeg.
– Bin 124 –
Château Rocheyron, St Emilion 2011
A beautiful red from 40-60 year old organic vines, planted in the on the edge of the famous limestone plateau of Saint-Emilion. This vintage boasted a particularly warm and long summer/autumn season and this leads to great aromatic intensity on both nose and palate, redolent of fresh black berries, with elegant woody notes.
– Bin 115 –
Ernie Els Signature, Stellenbosch, South Africa 2013
Ernie Els, the golfing great, founded this vineyard in Stellenbosch in 1999 and has since been producing very low production wines of the utmost quality. This blend of Cabernet Sauvignon and Merlot shows an intensely purple rim and deep crimson core and you can expect nuances of fig jam and ripe red berries on the palate.
– Bin 154 –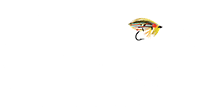 Our Executive Chef
Leading the dining experience at Ness Walk is our Executive Chef Craig Douglas.
His boundless enthusiasm, passion for food and highly impressive skills enables Craig to create an outstanding dining experience at Ness Walk. His craft has been developed over many years and continents! Working with esteemed and highly regarded chefs such as Tom Kitchin and Matt Moran, his training has developed an eclectic and exciting culinary flair that can be recognised in his menus at Ness Walk.

Book a table

What our guests say
"As a former professional hotel critic, it's safe to say I'm difficult to impress, but the Ness Walk did so in spades. I'd even go so far as to rank it in my top-three favorite hotels in Scotland!" - Jeff K, TripAdvisor

"My entire stay was relaxing and delightful , exactly the best way to end a long tour. I will return, next time hopefully with loved ones. Warmest wishes to everyone at Ness Walk, the UK's best kept secret!" - Sinitta Malone, CHICAGO world tour

"Our recuperative first night was spent in the Ness Walk Hotel, an elegantly proportioned, five-star, butter-coloured sandstone Edwardian villa on the bank of the river Ness. We were pampered to within an inch of our lives; guests are plied with champagne on arrival and for dinner, it had to be venison" Peter Murtagh, The Irish Times

"Thank you for your most gracious hospitality. Your hotel is fabulous in every way – it's stylishly furnished, the accommodation was comfortable and inviting, the service was impeccable and the food most delectable. You have a wonderful team – they are helpful, professional and capable." - David Kong, President & CEO of BWI

Well what can I say? The meal was fantastic, up there with the top eateries we've visited on our trips around the world. Truly worthy of five stars, maybe even Michelin stars in the future! - Willie (TripAdvisor)