Welcome to Ness Walk
Ness Walk, a Luxurious 5-star Hotel in Inverness
Nestled on the leafy banks of the River Ness, lies Ness Walk. An idyllic 5-star retreat hotel in Inverness, just 10 minutes from Loch Ness. Surrounded by a dramatic canopy of impressive trees, Ness Walk allows you to experience a secluded atmosphere in the heart of the vibrant city centre.
Originally a 19th century house, our lovingly restored Grade B listed building still retains many of its period features. But unified with modern design and architecture, providing a flawless balance between past and present.
Reimagining Highland Hospitality
Exceptional service is at the core of your Ness Walk experience. Our concierge will announce your arrival and arrange valet parking. Your luggage will then be delivered to your room, complete with garden or river views. So, you can relax by the fire in our lounge with a welcoming glass of chilled champagne, as we organise the check in details for you. We are designed as one of the leading luxury hotels Scotland has to offer. Join us and be part of the experience.
Sumptuous Rooms and Suites
Each intricately designed room and grand suite has its own unique personality. But all offer luxurious accommodation in Inverness. Lavish, cared for, but never stuffy! Our hotel is all about your personal experience. From our warm Scottish hospitality, to exploring the magnificent playground that is the Highlands.
Our Services and Fine Dining
Relax in our opulent lounge, settle in for a night cap at the grand bar, or spoil yourself with a wonderful meal in our Torrish Restaurant. You can also enjoy private dining experiences, afternoon tea, corporate events, weddings and special celebrations.
Your Ness Walk Experience Starts Here
So, welcome to Ness Walk, our 5-star luxury Scottish hotel in Inverness. Please join us, take a look around, see our offers, and begin what's set to be, a magnificent experience. And should you need anything, however big or small, simply ask. We are always here to help. Call us on 01463 215215.



Explore More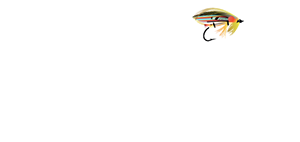 Dining with a difference...
The salmon pools on the River Ness, right outside our window, inspired the naming of our Torrish Restaurant. The Torrish fly is commonly used for salmon fishing and it is also a thing of exquisite beauty!
Fronted by the creative flair of our Executive Chef Craig Douglas, Torrish offers a menu with innovation at its core. Working daily with local producers to harvest the best crops, source the freshest fish and find the best cuts of meat, our menus combine traditional Scottish cuisine with flavours from throughout the world to deliver a dining experience rich in texture, colour and intrigue.
Find Out More

What our guests say
"Thank you for your most gracious hospitality. Your hotel is fabulous in every way – it's stylishly furnished, the accommodation was comfortable and inviting, the service was impeccable and the food most delectable. You have a wonderful team – they are helpful, professional and capable." - David Kong, President & CEO of BWI

From the moment we arrived a professional and warm welcome was provided. Given the circumstances a briefing on COVID protocol was given but nothing too intrusive or that would detract from visiting. Staff are friendly and warm and the facilties are good. The room is relaxing and the bed comfortable. The stand out for us was the evening meal. Excellent!

The entire staff bent over backwards to make our stay perfect. Rooms are better than any Ritz Carlton or Langham (and I've experienced several). Simply wonderful!!! Try the signature Nessie cocktail and tasty bar snacks! - Cathleen Napoli

This 5 star venue continues to maintain a standard which is very rare to find amongst similar venues in the North of Scotland . The staff are both professional and passionate in their procedures and service particularly in the handling of the safety measures they employed to deal with the Covid pandemic

Absolutely gorgeous in all aspects, room, views, gardens, location and dining experience amazing. Staff so friendly and knowledgeable a fantastic break considering uncertain times. Cleanliness exceptional. Will we come back Absolutely 100 percent loved it. - Trip Advisor
Explore our hotel gallery below....

Explore our offers...