Ness Walk Hotel offers the ideal base for a Highland road trip experiencing the beauty of Scotland's scenery. And we don't just stop at providing world-class hospitality on the banks of the River Ness. Our team are committed to making every experience unique. Tailored to your itinerary and as individual as possible.
For the individual traveller, this means our team can enhance your stay by offering you a truly personal and unique service for your dream escape. From our concierge's recommendations of independent and authentic tours highlighting the hidden gems of the area to our sommelier's hand-picked Chablis to toast a special occasion (from Domaine Vincent Dampt).
Bespoke Highland road trips from Ness Walk
We can put together a bespoke Highland road trip for your group, to bring your dreams to life. Ensuring your Highland experience is as breathtaking as the scenic backdrop.
West Coast lunch
Recently, some of our guests wished to have bespoke lunch catering on the west coast to continue their Ness Walk experience. And so, our events team took to the road to serve up a decadent brunch, delicate sweet treats, chilled Laurent Perrier Champagne and hot beverages. We were even joined by a saxophonist for some afternoon entertainment!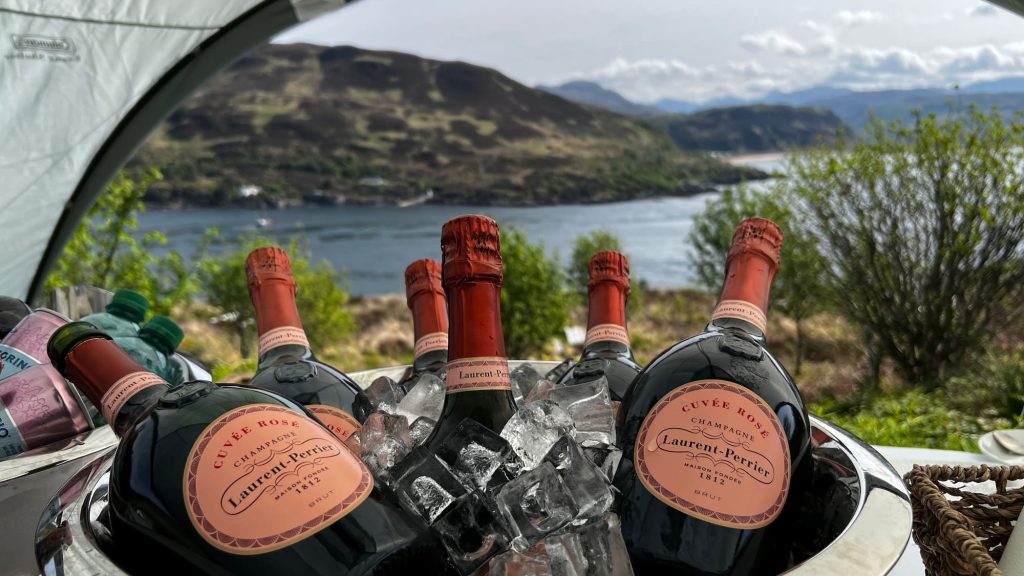 Old Skye Ferry
Our road trip to Skye included a trip to Kylerhea where our guests boarded the Old Skye Ferry to Glenelg on the mainland. The only remaining turntable ferry still in operation, this experience was a huge success!
Are you planning on visiting for a Highland road trip? And are you looking for a bespoke, luxury experience? Then, contact Ness Walk today and discover how we can bring your experience to life. Could there be any better way to enjoy a North Coast 500 road trip?
Ness Walk is a 5-star hotel located in the heart of Inverness on the leafy banks of River Ness. Every element of Ness Walk has been curated to celebrate the beauty of our riverside location and detailing throughout echoes the surroundings. So, in each of our 47 exquisitely finished bedrooms, guests can expect the ultimate tranquillity. You will be sure to leave feeling refreshed and recharged.

See Our Offers