At Ness Walk Hotel in Inverness, we welcome many travellers from the USA every year. We've come to find that although we are very similar in some respects, there are also a lot of differences between our two nations. So we've put together some useful advice here, to help prepare you for your holiday (or should we say vacation?) to Scotland.
Getting here
There are excellent connections between the USA and Scotland, including some direct flights from the US to Scottish airports, Edinburgh and Glasgow. But the best way to get to Inverness in the Scottish Highlands is usually to fly to a hub airport such as Heathrow or Amsterdam and then take a connecting flight to Inverness. Journey times vary, depending on the route, but can take around 10 hours or more. Check flights. Once landed in Inverness, it's just a short taxi ride to Ness Walk Hotel. Alternatively, you can arrange a luxury airport transfer with us.
Scottish-English
The main language in Scotland is English, although some people speak Scottish Gaelic in the Highlands and Islands. However, Scottish-English is very different to American-English. It's not just our accents that can be hard to understand. We also have completely different words for things in the UK! For example, we say "trousers", you say "pants". We say "biscuits", you say "cookies". We say "bill", you say "check". There are different spellings too, such as "colour" and "color", "centre" and "center", "cosy and "cozy". Then, there are Scottish slang words, such as "aye" meaning "yes" and "braw" meaning "good". Don't worry – generally, we communicate just fine. However, you might want to brush up on your Scottish-isms before visiting us!
Scottish geography
Scotland is a separate country to England and Wales. However, we are all on the island of Great Britain. And together, Great Britain, Northern Ireland and a few smaller islands make up the United Kingdom. The UK is in Europe, but is no longer part of the European Union. Our currency is the British Pound Sterling (GBP), not the Euro.
Driving in Scotland
If you wish to hire a car during your vacation to Scotland, be aware that we drive on the opposite side of the road to you, which some drivers may find difficult. Not only do we drive on the left, but our roads are quite different too. Some of our American guests have commented on UK roundabouts, in particular! It's worth remembering, Scotland has great public transport links, so you don't have to drive. Here at Ness Walk Hotel we can also provide transfers and transportation and arrange bespoke guided tours to help our guests explore.
National delicacies
Scotland's national dish is haggis. You'll find this served in pubs and restaurants all across the country. We know that many non-Scots are put off the idea of eating seasoned meat offal and oats, traditionally cooked in a sheep's stomach. But honestly, haggis is delicious. Vegetarian versions are also available. You must try it! Try these other Scottish delicacies too.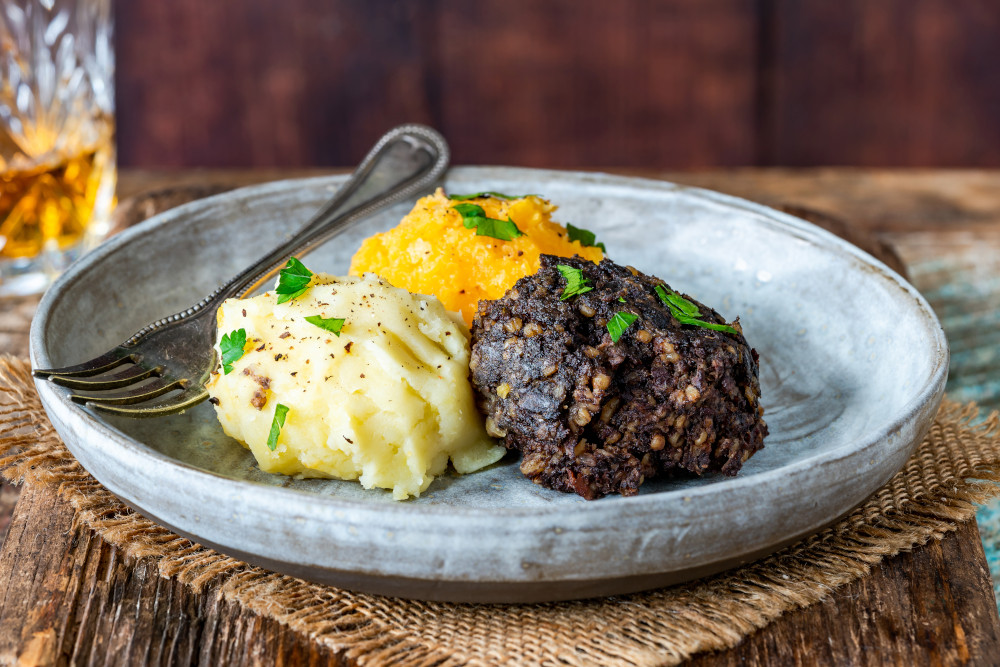 Scottish breakfasts
A Scottish cooked breakfast is a must while staying with us at Ness Walk Hotel. Our full Highland breakfast includes pork sausage, egg, bacon, haggis, black pudding, mushroom and tomato. However, if you're missing your American favourites, we also serve dishes such as eggs benedict, waffles and toasted bagels.
National drinks
Of course, Scotland is famous for producing Scotch whisky (different to the American spelling, whiskey). During your stay at Ness Walk, you'll have the opportunity to visit our local Highland whisky distilleries and find out just how this fine spirit is produced. Then, return to the hotel bar to sample a few drams for yourself. Our bartenders will be able to advise on the different types of whisky and recommend some for you to try. Be sure to taste our second national drink too. Irn Bru is a fizzy soda drink with a unique flavour and a secret recipe. It's one of the most popular soft drinks in Scotland, often out-selling the US favourite, Coca-Cola!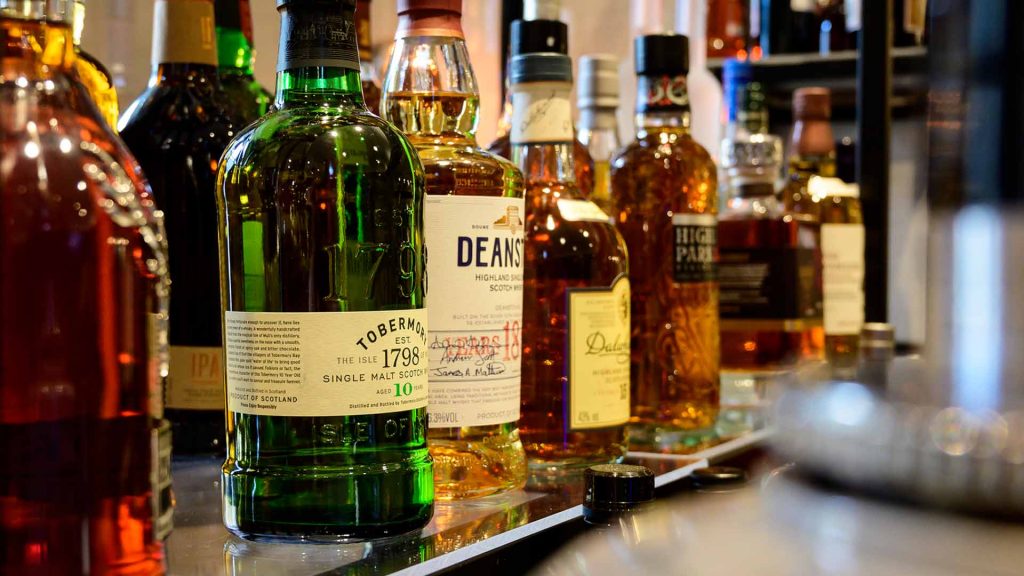 Hot tea
If you order a tea on your Scotland vacation, you'll get hot tea every time. Iced tea is not very common here. Tea is the most popular hot drink in the UK, and is readily available alongside coffee. Tea is served black or with milk, with or without sugar. Everyone has their preference and we can be quite fussy about it. Afternoon Tea is a special treat, served with sandwiches and cakes. Enjoy Afternoon Tea at Ness Walk with an array of delicious treats with a choice of speciality teas or coffee.
Scottish kilts
Some of our American visitors are surprised to discover that the Scottish kilt is not just a cliché. Scotsmen do still wear them! This is usually for weddings and formal occasions only. You may certainly spot a few kilts in the hotel if we're hosting a special event.
Scottish golf
Something we have in common with our US friends is our love of golf. The game was invented here and we have many spectacular golf courses. Near Inverness, our world-class courses include Royal Dornoch, Castle Stuart and Nairn. We can help our guests plan a golf trip to remember, just get in touch to find out more.
Scottish ancestry
We know that many Americans have Scottish roots. This is a magical place to connect with your ancestors, walk in their footsteps and take in the same dramatic scenery of the Highlands. For those with links to Inverness, you can find out more at the Highland Archive Centre, which has a dedicated Family History Room.
Scottish scenery and wildlife
Finally, we must talk about the magnificent scenery here in the Scottish Highlands. This is one of the most beautiful places in the world and a major reason why travellers come to visit from all over the world. Our dramatic landscapes must be seen to be believed. Look out for red kites, osprey, golden eagles, kingfisher, red deer, red squirrels, grey seals, bottlenose dolphins and so much more. And not forgetting the iconic Highland cow!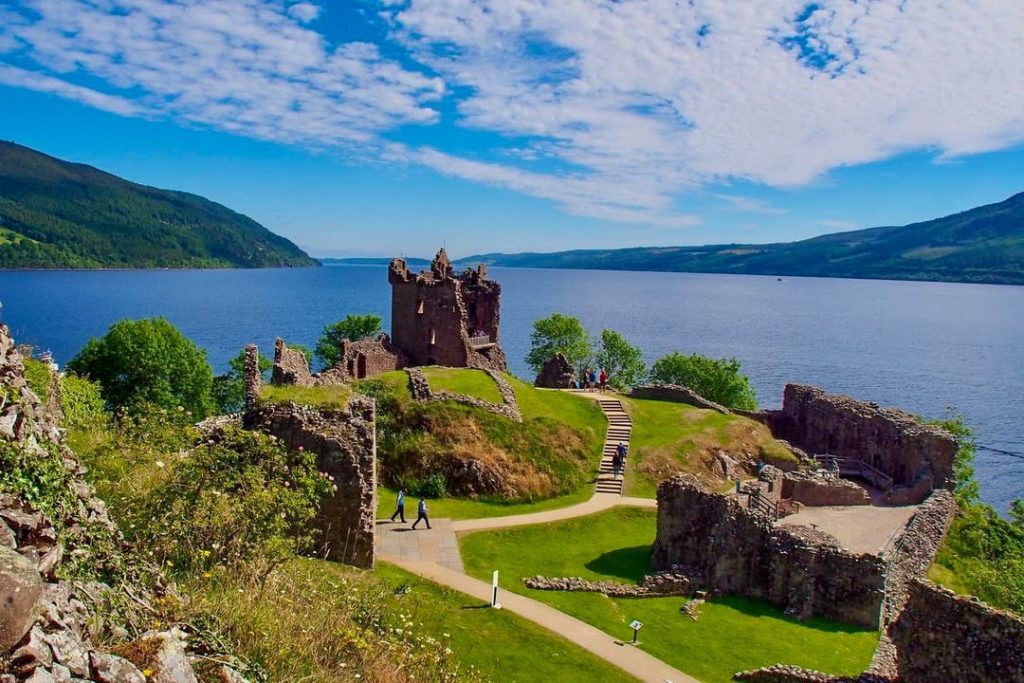 We hope to welcome you to our 5-star Ness Walk Hotel on your Scotland vacation. Find out more about our hotel, our latest offers and exploring the Scottish Highlands.

See Our Offers