Sustainable Experiences
Ness Walk are committed to promoting sustainable experiences in the Inverness & Loch Ness area to accompany our luxury accommodation. Awarded Gold by Green Tourism, stay with us and leave without having an impact on the environment.
Loch Ness by Jacobite
Loch Ness is one of Scotland's most iconic destinations, and it's not hard to see why. With its stunning natural beauty and the legendary tales of the Loch Ness Monster, it's a must-see location for tourists from all over the world.
We are proud to recommend Loch Ness by Jacobite boat trips to our guests. Jacobite are fellow holders of the Gold Green Tourism Award for their commitment to sustainable tourism in the area. They strive to provide visitors with an unforgettable experience while also ensuring that they're doing their part to protect the environment. Whether you're taking a leisurely cruise on the loch or exploring the surrounding countryside.
Choose to add a Loch Ness by Jacobite Contemplation Tour when booking your stay with us. Or, book our Cruise into Summer experience for the ultimate luxury escape.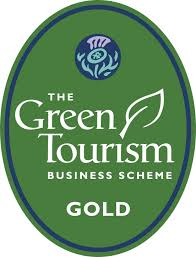 Highland Folk Museum
The Highland Folk Museum in Newtonmore is a fascinating open-air museum that offers visitors a unique glimpse into Highland life through the centuries. With over 30 buildings, including homes, barns, and workshops, the museum is a journey back in time. And it showcases the social and cultural history of the Scottish Highlands.
From crofters' cottages to blacksmiths' forges, the museum offers a hands-on experience that allows visitors to explore and interact with exhibits that highlight the traditional ways of life in the Highlands. They have received recognition for their commitment to sustainable tourism and are awarded Gold in the Green Tourism Business Scheme. The staff are friendly and knowledgeable, offering a wealth of information and stories that bring the exhibits to life. Whether you're interested in history, architecture, or just looking for a fun and educational day out, the Highland Folk Museum in Newtonmore is a must-visit destination.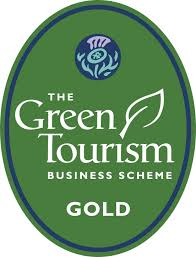 Culloden Battlefield
The Culloden Battlefield is a poignant and historic site that marks the location of the final battle of the Jacobite rising in 1746. The battlefield is now a popular tourist destination, with visitors coming from all over the world to pay their respects to the fallen soldiers and to learn more about this pivotal moment in Scottish history.
At Culloden, there is a strong commitment to sustainability, and the site has been awarded the Green Tourism Award for its dedication to responsible and eco-friendly tourism practices. From recycling and waste reduction initiatives to energy-efficient lighting and heating. The team at Culloden is committed to minimizing their impact on the environment. They also offer a range of educational programs and tours, led by knowledgeable and enthusiastic staff who bring the history of the battlefield to life. Whether you're a history buff, a nature lover, or just looking for a meaningful and informative experience. A visit to Culloden Battlefield is sure to leave a lasting impression.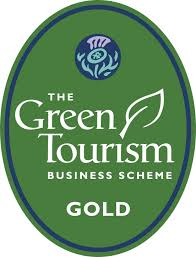 Wild Swimming
Indulge in some exhilarating and invigorating wild-swimming and take a dip in a fresh Scottish loch. Loch Ness, due to its depth, tends to be particularly cold so we would recommend venturing further afield to Loch Duntelchaig or Loch Ceo Glais – around 12 miles from the city. Rising in popularity in recent years, wild swimming offers you the chance for some mindfulness. All whilst immersing yourself in glorious scenery. Remember to pick up any litter and avoid disturbing wildlife on your visit.
Cycling
Discover the roads and trails around Inverness and Loch Ness on two wheels and enjoy a much more immersive experience. With bikes and E-Bikes available to hire in the city, let us help you plan a cycling holiday with the luxury of Ness Walk as your base. To learn more about what Inverness and Loch Ness have to offer a cyclist, check out the excellent Visit Inverness Loch Ness and Loch Ness 360. Or add on a Cycle To Loch Ness Experience with Ticket to Ride when booking your stay with us! These sites will be able to fill you with inspiration and have you prepared for a cycling break. Much better for the planet than travelling by car.
EV Touring
Discovering the area on foot or by bicycle isn't for everyone. For those who wish to tackle the breath-taking roads and venture further afield, we will have you and your car recharged and ready to go! Including two super-chargers, we have 11 electric charging points to refuel you ahead of your trip around the north.
.

View Offers