Current Vacancies
Join Our Team
Interested in working for us at Ness Walk? Below are the current opportunities available for individuals with a passion for 5-star hospitality to join our award-winning team.
Rooms & Housekeeping
Joining our team in our rooms and housekeeping team is the ideal opportunity for those who have a keen eye for detail and love keeping a clean work environment. With each of our 47 rooms beautifully appointed and finished with exceptional quality, you'll leave each day with sparkling rooms and immense pride in your work. Our riverside location is the perfect backdrop and the pace at Ness Walk is calm and organised. Enjoy time to ensure everything is first class in your work area and join a team headed up by our Executive Housekeeper Rachel Donald.
Room Attendant (Part Time)
Are you enthusiastic about keeping a clean and tidy work environment? Love the routine of working during the day and enjoy working as part of a team? Joining our rooms department could be for you! Please note that in this team, you will be required to be available across 7 days a week, including weekends which can be our busiest days, working approximately from 8.30/09.00am-3/3.30pm 2-3 days per week. There may be more hours available depending on levels of business, includes weekends.

This is a permanent role where full training can be provided so experience not essential. With regards to working hours we can be flexible. We are looking for team players but you must be able to work on your own initiative too once fully trained.

As a Turndown Attendant you will play a key part in providing an exceptional welcome to our Guests every day. Your responsibilities will include: servicing of guest bedrooms and bathrooms to the required standards set out by our Executive Head Housekeeper and Head Housekeeper.

Salary
From £10.90 per hour
Torrish Restaurant & Bar
Situated within the 5 Star Hotel Ness Walk, Torrish is an aspirational, relaxed, fine dining restaurant with ambitions of becoming nationally recognised as one of the best restaurants in the country. Recent additions to the kitchen team of a talented new Head Chef have further cemented the desire to chase awards and recognition as a leading national fine dining restaurant. The atmosphere is relaxed, consistent and attentive in a strong team led by Restaurant and Bar Manager, Kimberly Vasquez.
Experienced Restaurant & Bar Associates

About the Role
Applications are welcomed from experienced individuals currently working in an establishment of similar quality. We are looking at strengthening our team for 2023 with addition of a positive person with a 'can-do' attitude. Are you passionate about fine food, wine and people, and providing outstanding customer service? If you answered yes, we would love you to join our team full-time in our restaurant.

Communication is vital to the success of a smooth operation within the department. Restaurant experience in a quality restaurant or hotel is essential. You will be willing to learn and take direction, and are keen to progress your role through training and development.

Salary
£10.90 per hour + share of gratuities
Front of House
Ness Walk offers the perfect opportunity for you to develop your hospitality skills with time to enjoy the craft of service. From the moment guests arrive to the hotel, we wrap them up in a warm hospitality and this atmosphere is maintained across all operations; guests are our focus and a happy team are essential to this focus. Whether you are the first welcome guests receive on reception, assisting guests with concierge requests or delivering 5-star hospitality through the night, this is an exciting and rewarding department.
Concierge (Part-Time)
An opportunity has arisen to join our friendly Concierge Team here at Ness Walk. We are privately owned which means you are known as a person and not just by a number. How our team are valued and treated is highly important to us. At Ness Walk, part of the Kingsmills Hotel Group we recognise a Happy Team equals Happy Guests. There are no split shifts and you are able to enjoy a happy work/life balance. We do try to ensure you get a long weekend off on a rota basis.

The Position

Do you know Inverness like the back of your hand? Do you want to be the first and last impression our guest receive? And are you passionate about bringing the best of our hotel and the Capital of the Highlands to the discerning guests of our luxurious 5 * Hotel? Then we would love you to join us as Concierge at Ness Walk Hotel.
You will ensure every guest's stay is enriched by extraordinary local experiences. You'll be passionate about giving five-star treatment, able to anticipate guests' every need and exceed expectations and deliver a smooth and efficient arrival and departure service and ensure the best guest journey from a warm welcome to a fond farewell.
A warm and intuitive people person and experienced concierge, you will thrive working in a team, communicating with colleagues with confidence and sensitivity, supporting the Head Concierge and colleagues in the smooth running of the department to give guests the warmest welcome.
Naturally, you will be a guest service focused individual and passionate about delivering world class hospitality to all our guests.
Applicants must hold a valid UK driving licence.
Ultimately, your insight, commitment and pride in your work will make you an integral part of the Kingsmills Hotel Group family
Hours can be adapted to suit the ideal candidate – from part-time to full-time.

Salary

£10.90 per hour + share of gratuities amounting to c £3000 per annum
Night Porter (Part-Time)
Working up to five nights from seven; approximate hours 11pm-7.15am. Duties include cleaning and hoovering public areas, serving drinks to any late residents in the lounge bar, assisting with the set-up of meeting rooms for early morning starts. Checking in late arrivals to the Hotel and checking out early departures, answering telephone and often taking messages. Completing several security checks of the building throughout the night and being aware of night shift procedures. Previous experience desirable however training will be provided.

The Position
This position will be dealing with guests so applicant requires excellent communication skills and interaction with the Guests. This role may be a dual role to work between Kingsmills Hotel and Ness Walk Hotel. We have full and part-time hours available. A clean driving license is essential for this position and candidates must be aged 18+ to be able to serve alcohol. 

Salary
18 years + £11.40 per hour.
Kitchen
We are offering an excellent opportunity to join our talented team spearheaded by our Executive Chef. Ness Walk is centred around our Torrish Restaurant; arguably one of the finest dining experiences in the region. With a menu curated to celebrate only the finest local small-scale artisan producers, the dining experience is unique and bursting with personality. Our riverside location is the perfect backdrop and the pace at Ness Walk is calm and organised..
Kitchen Porter
Duties will include maintaining kitchen hygiene at all times, washing dishes and cutlery using the dishwasher, mopping floors, emptying bins, keeping still room area clean and tidy at all times, assisting with any other duties as directed by the Chef.

We are looking for people who are hard working, reliable and enjoy working as part of a team. Shifts will be discussed at interview but are normally around 7am-3pm, 3pm-11pm or split shifts ie 7am-11am, 6pm-10pm and working weekends.

Salary
From £10.90 per hour
Apply Today
To apply for any of our current vacancies, please apply here, sharing your CV and why you would love to join the Ness Walk team. There are endless opportunities within our group and we would love to show you what joining our team can do for you – discover the benefits of joining our team.
Apply now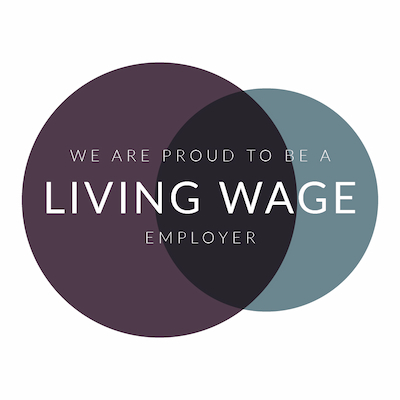 .